Comparing 5 Different Reusable Water Bottles
Week 5
There are hundreds of reusable water bottle options out there, so to help you decide which material is best for you, I've made a list of pros and cons for each.
Disclosure: This post contains affiliate links, meaning, at no additional cost to you, I may earn a small commission if you click through and make a purchase.
Plastic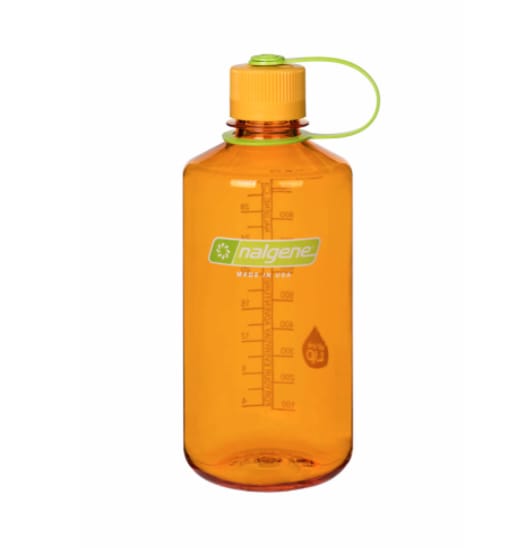 Pros
Cons
No temperature control
Easily Accumulates Mold
Short life span
Plastic chemicals can leach into water
New research shows that BPA-Free plastics may not actually be safe.
Glass
Pros
Easy to clean
No plastic liner
Well insulated
Long-lasting
Dishwasher safe
Cons
More expensive
Heavy
Not allowed everywhere
Can break easier than other materials
If you like the idea of a glass bottle, but aren't to keen on the price point, consider using a glass jar or bottle from home to make your own.
Aluminum
Pros
Affordable
Lightweight
Long-lasting
Cons
Dents easily
Not dishwasher safe
Has thin plastic liner
Stainless Steel
Pros
Doesn't leach chemicals
Well insulated
Durable
Rust and mold resistant
Usually dishwasher safe
No plastic liner
Cons
Can be heavy
More expensive
Possible faint metallic aftertaste
Silicone
Pros
Collapsible
Medium Cost
Lightweight
Dishwasher safe
Doesn't break easily
Cons
Harder to clean
Can wear out quicker than other materials
Final Thoughts
My personal favorite material choice is stainless steel, but I also love the glass one I made from an old vinegar bottle. I would stray away from bottles with built in straws as I found them to get moldy on a regular basis and difficult to clean. Keep in mind that whatever you end up with is better than single use plastic.
Letter of the Week: Requesting a Plastic Bottle Ban →